Marissa Moss Official Site

General information
URL
www.marissamoss.com
Type
Author, books
Available languages
English
Current status
Active
[Source]
Marissa Moss's Official Site is the official site of Marissa Moss, author of Amelia's Notebooks.
Art Gallery
Edit
Here Marissa Moss has various artworks for sale. Including, two pages from Amelia's Guide to Babysitting, and four artworks from Moss's picture books, such as The Ugly Menorah, and Mel's Diner.
Lists all of Moss's books, including Amelia's Notebooks, Max Disaster, Historical journals, Daphne's Diary of Daily Disasters, her picture books, the Blood Diaries, and her novels.
On the Amelia's Notebooks page, Moss tells a brief history of Amelia, and the books, also a couple of stories from the American Girl Magazine are available to read. Most of Amelia's books are listed with the exception of the ones only published by American Girl. Many of her other books are listed on various pages with descriptions, and excerpts.
Alien Eraser blog
Edit
Alien Eraser is a companion blog to the Max Disaster series. All appear to be handwritten, and drawn by Marissa Moss, like her books. Features Alien Eraser, Max, and Omar as the prominent characters.
A list of events that Marissa Moss is attending, such as book signings.
Fun Stuff
Edit
Includes free dowloadable pages, for example a few step-by-step drawing pages from Amelia's Easy-as-Pie Drawing Guide, and a few pages of staionery from Luv, Amelia Luv, Nadia.
Vote 4 Amelia: Election Activities Kit!
Edit
Main Article: Vote 4 Amelia: Election Activities Kit!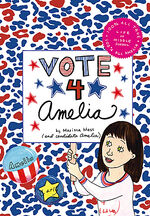 "If I were elected president of student council, I would..."
—First question to ask yourself.
Based upon Moss's book, Vote 4 Amelia. Advises students, and teachers on how to start a student council with a election. Amelia, and her teacher, Ms. Oates take the reader step-by-step throught the election process.
Download them here.
Amelia's Moving Pictures
Edit
Main Article: Amelia's Moving Pictures
Amelia's short animated movie is now playing at Moss's website. Amelia moves, and talks for the first time.
Amelia's Moving Pictures was first released by American Girl in 2002.
Journaling Hints
Edit
Moss's tips for students, teachers, and children on how to start their own notebook. Their are also, several printables.
Write On! Tips for Your Own Terrific Notebook
Edit
Main Article: Write On! Tips for Your Own Terrific Notebook
"Hmmm...What should I write about?"
Tips by Marissa Moss, and told through Amelia that can be downloaded, and printed out.
Download them
here
.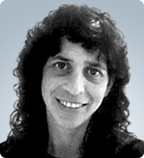 About Marissa
Edit
Who is Marissa Moss anyway? Read all about Moss, her life, books, and how she came up with the first Amelia book, Amelia's Notebook.
Email Marissa Moss about anything, and she always writes back within days. And, stop by at Simon & Schuster, and browse Moss's books.